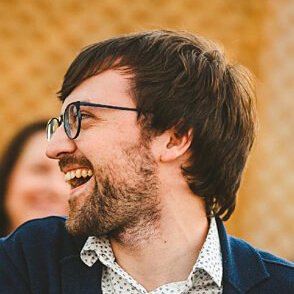 Welcome to the cozy lighthouse in the cove
I'm your host, @kev_mcg—intrepid web diving companion, jaunty poet-of-qwerty-and-canvas, and convivial home cook.
In the studio, you may find loose manuscripts on pattern languages, practicing creativity, and diving logs. In the kitchen, there are odes to vegetables, and half-painted portraits. Later on we can gather 'round the table to roll the D20 in the metagame of myth, metaphor, and meaning.
Signal your address and I'll send you letters in bottles.
a long, low simmer
Deep dives & open questions
A shared language for building the web together for anyone who cares about its future
Draft notes on creativity—as a skill, a practice, and a mystery
---
logs from the hypertext studio
On programming & web development
toolkits & maps
Open source projects
---
the reef of small wonders
Jaunty tales & fermented verses
Ask yourself if you have any choice but to do the same.
The length of humanity is measured in dancing on mountaintops beneath stars and lights.
People can only become anchors when they find each other.
---
treasures lost & perceived
Picture gallery
Empty walls for now.
---
Letters in bottles
Signal your address to receive my infrequent newsletters in a bottle where I write about treasures, tales, and deep dive dispatches.