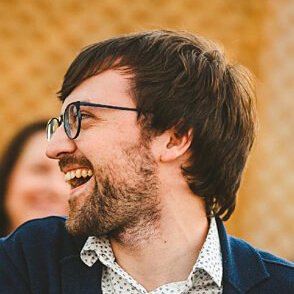 Ahoy and hello!
Welcome to the cozy harbor in the cove. My name is Kevin—code druid, deep diver, and convivial cook in a web developer costume. I'm writing, painting, and diving. Signal your address and I'll send you letters in bottles.
sea-soaked letters
Latest posts
---
from the hypertext studio
On Programming & Web Development
---
bottled letters & ships
On Fermentation
The length of humanity is measured in dancing on mountaintops beneath stars and lights.
People can only become anchors when they find each other.
It's 12:00 and I'm walking fast because the market closes sometime between now and a little while from now. I'm on a mission to get some flowers.
---
treasures lost & found
Picture Gallery
Empty walls for now.
---
toolkits & maps
Open Source Projects
An interactive data visualization of refugee resettlements in Wisconsin from 2002-2019.
Create a grid of your life in weeks.
Makes well-crafted website typography simple with a solid foundation of font size proportions, line heights, and vertical spacing.
---
Letters in bottles
Signal your address to receive my infrequent newsletters in a bottle where I write about treasures, tales, and deep dive dispatches.